We work for major players in the luxury, fashion and cosmetics industries.
Through our projects, we have developed a double expertise in:
Travel Retail
We have expertise in processing data from multiple sources in heterogeneous formats. Based on Power BI, our solutions process files from different clients and automatically feed POS and EAN tables, informing the user in case of unmatched references. At the output, our solutions present analysis on a total or constant scale (like for like) by brand, product line, distributor, airport, etc. The processed data can be fed into your information systems (data model, data warehouse, etc.) directly or via a csv export.
Fashion Retail
We help luxury and fashion companies to analyse their sales data. To do this, we provide them with customised Power BI reports, powered directly from the sales databases or from extractions. These reports offer analyses on different geographical and temporal scales (YTD, MTD, etc.)
They make it possible to monitor the main performance indicators (traffic, conversion rate, cross-selling rate, average basket or ticket) and to study the differences between budget and actual, sales N vs N-1, etc.
These interactive reports easily allow you to:
Consolidate and standardise sales data from various sources.
Explore data in depth, potentially down to the ticket level.
Analyse aggregated sales data and its evolution using visuals (diagrams, heat maps, trees, etc.) to understand the underlying trends of a market, a brand or a product.
Make informed decisions based on accurate figures and impactful visuals.
Interactive reports for Travel retail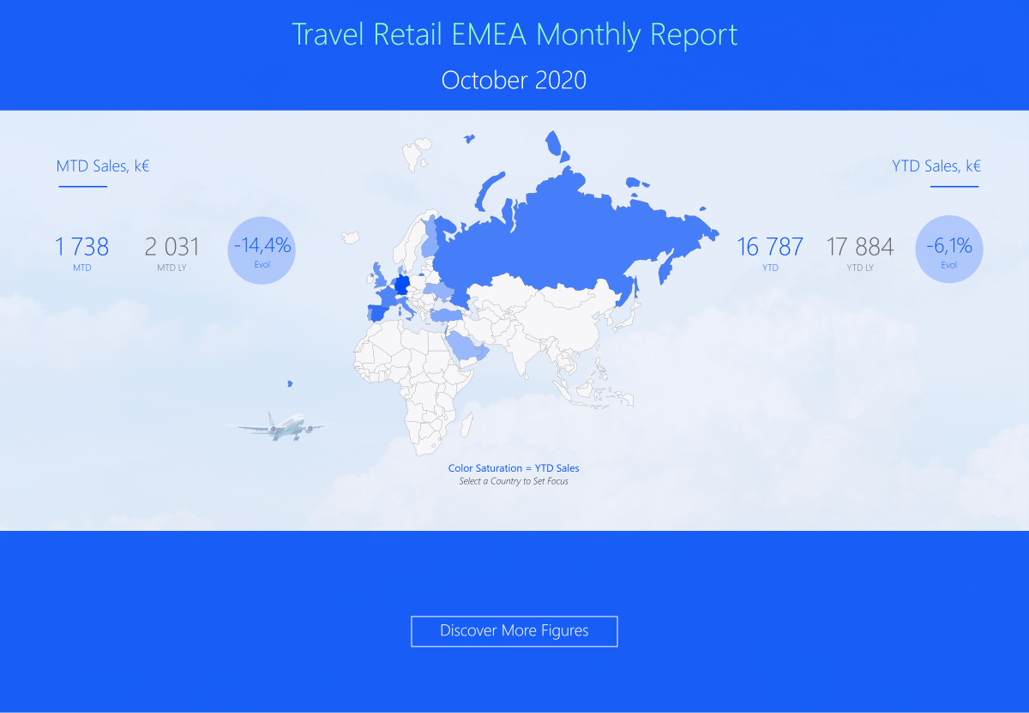 Simple, centralised analysis from heterogeneous data.
Our tailor-made solutions consolidate the sales files of your distributors, automatically feed your product/POS databases and offer you dynamic analysis by brand, product line, airport, etc.
Interactive reports for Fashion Retail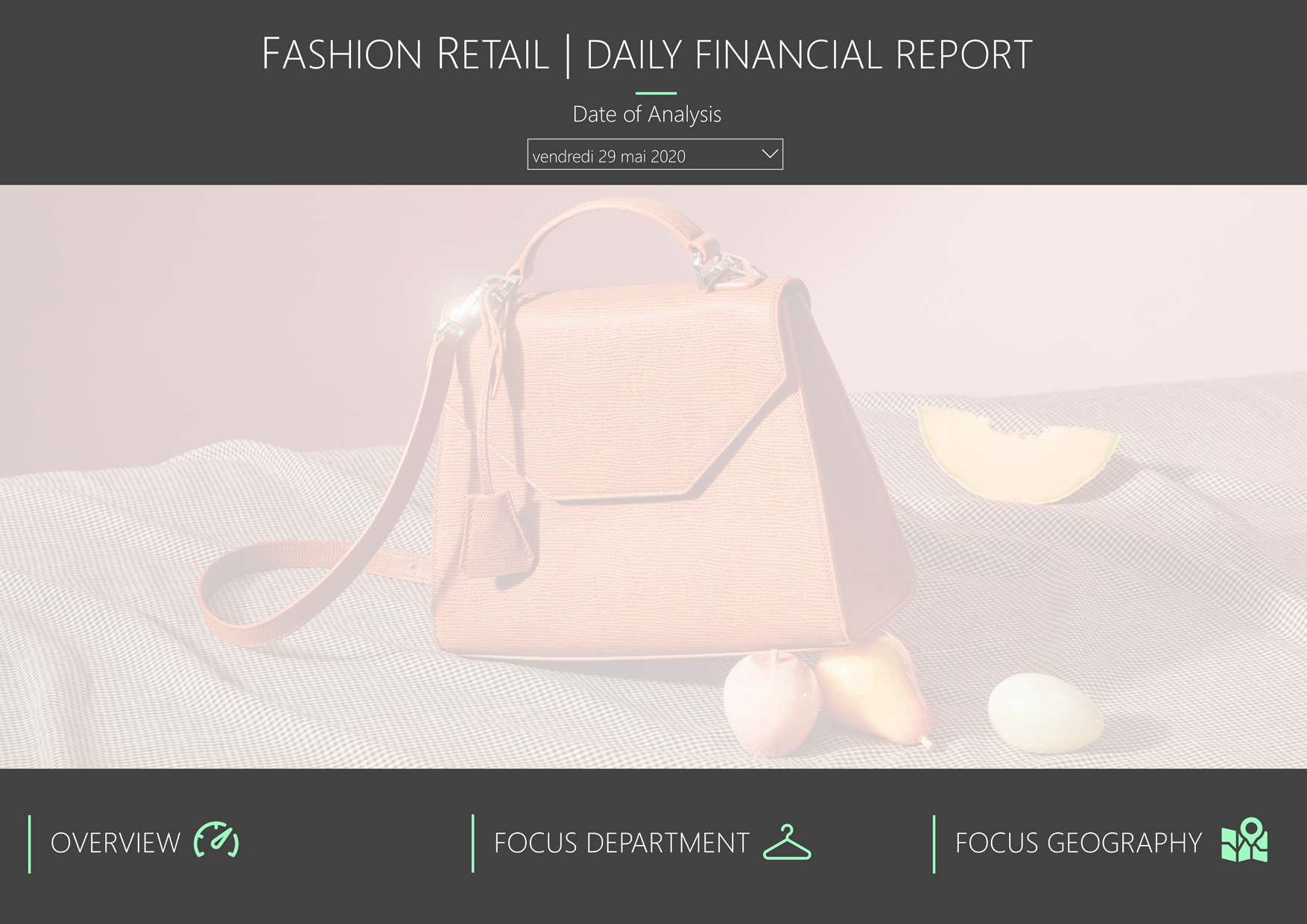 Analyse your sales data in a few clicks.
Traffic, conversion rate, N vs N-1 performance… From your PC, your tablet or your smartphone, easily visualise and analyse the structure and evolution of your sales.
F31 has provided us with a solution for processing and analysing our sell-out data in the Travel Retail segment that is highly customised and tailored to our needs.
In order to achieve this result, they played very close attention to my team.
F31 and I worked together on a major sales reporting project using Power BI.
The collaboration was extremely smooth and enjoyable.
They undeniably added value in terms of both technical optimisation and design.