Since 2015, we believe that Power BI is the future of financial reporting.
A Microsoft Power BI Partner, we are developing a growing number of interactive reports for finance and IT departments on issues such as cash flow, sales and performance monitoring, and asset management.
Our added value is based on a triple expertise in:
finance allowing us to understand the underlying nature of your needs and to provide a suitable solution.
tech development on Power BI, Power Query, Power Apps, Power Automate, with advanced knowledge of M and DAX languages.
design and easy-to-use interface, which we place at the heart of our reports to make them simple and user-friendly.
Our reports are tailor-made.
In collaboration with your IT teams, we can interface them with your cloud or local databases or extracts from your systems (ERP, CRM, TMS, etc.)
Once published, these reports can be shared with your employees, on the basis of your choice via "row-level security" and access rights management.
They can also be exported to a PowerPoint presentation, which you can refresh with the UpSlide add-in.
Interactive real estate reports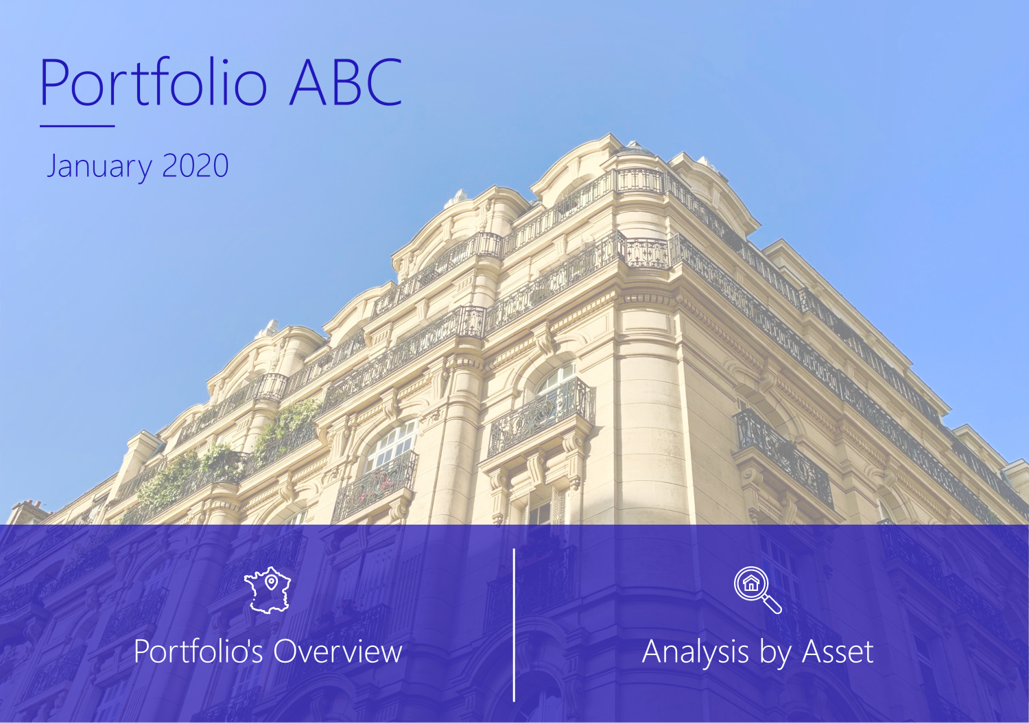 Easily analyse the structure and profitability of your real estate portfolio.
Rental status, IRR, cash on cash, occupancy and reversion rates… Your data is up to date and clearly presented. And you can make the right decisions.
Interactive reports for treasury departments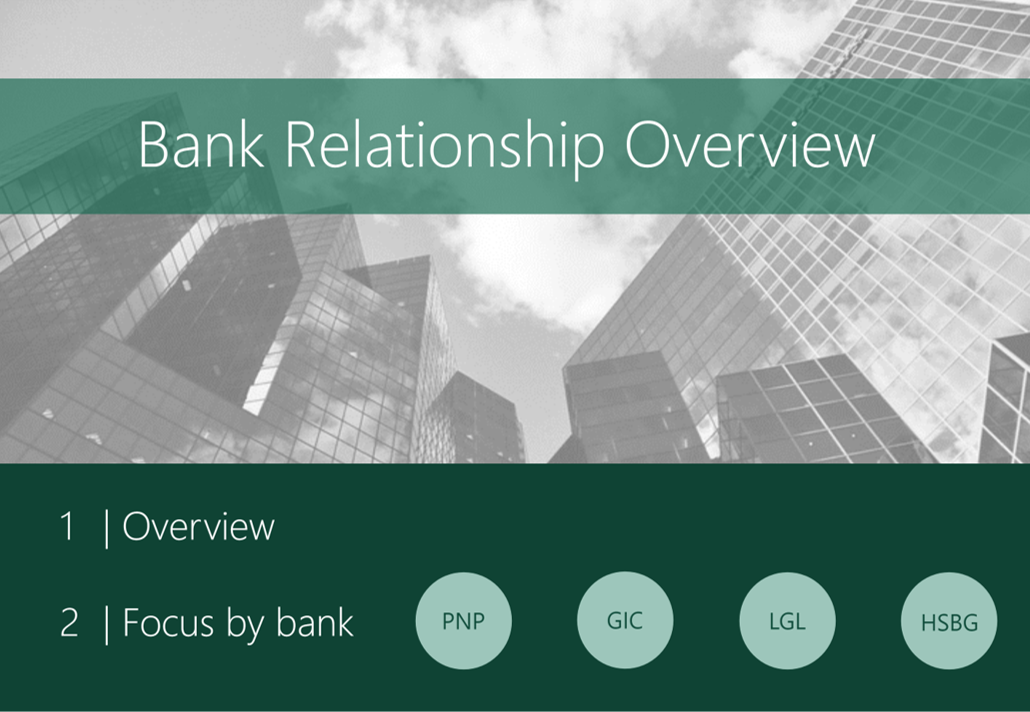 Easily visualise and analyse your key business figures, wherever you are.
Cash and net debt monitoring, details of payments, banking relationship summary sheets… Your data is up to date and clearly presented in a single dashboard.
Interactive reports for the travel retail industry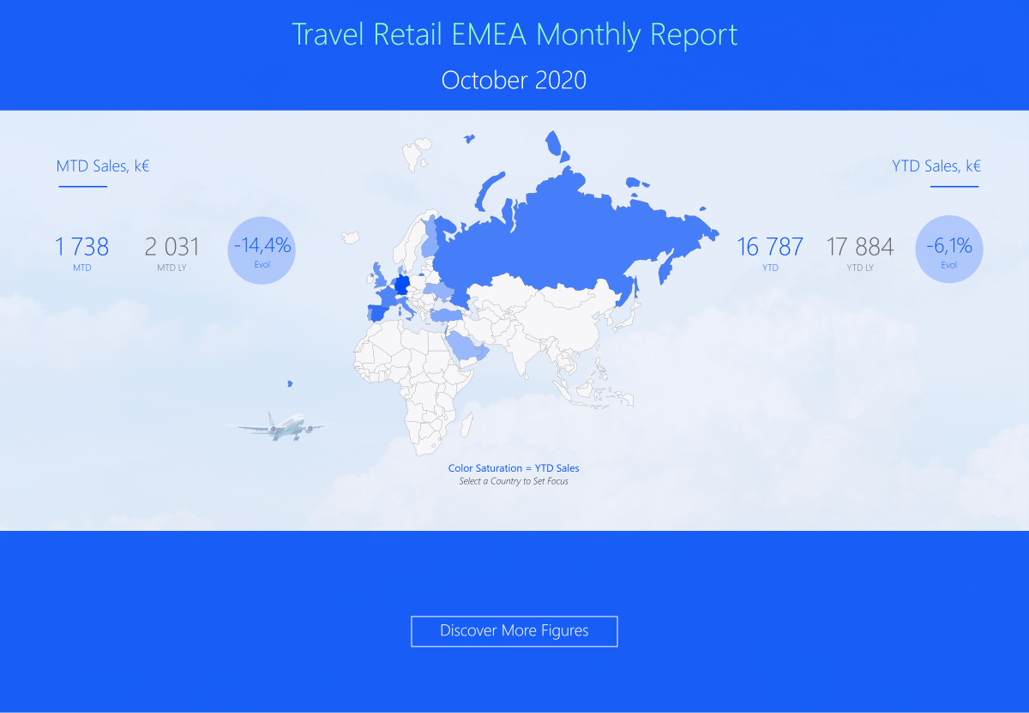 Simple, centralised analysis from heterogeneous data.
Our tailor-made solutions will consolidate your distributors' sales reports, automatically feed your product/POS tables and offer you dynamic analysis by brand, product line, airport, etc.
Interactive reports for the fashion retail industry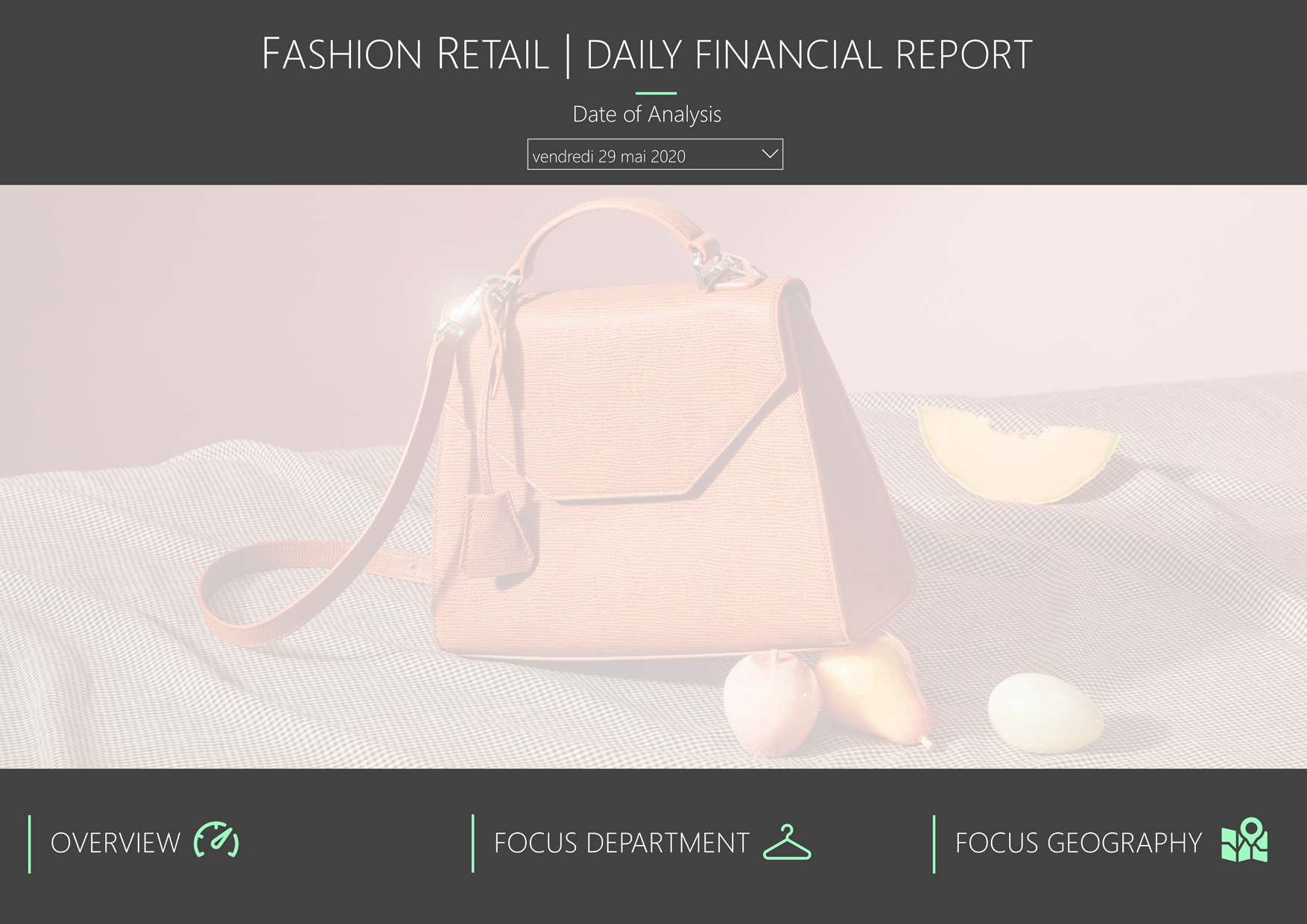 Analyse your sales data in a few clicks.
Traffic, conversion rate, N vs N-1 performance, actual vs budget… From your PC, your tablet or your smartphone, easily visualise and analyse the structure and evolution of your sales on an ISO calendar.
Interactive reports for investment funds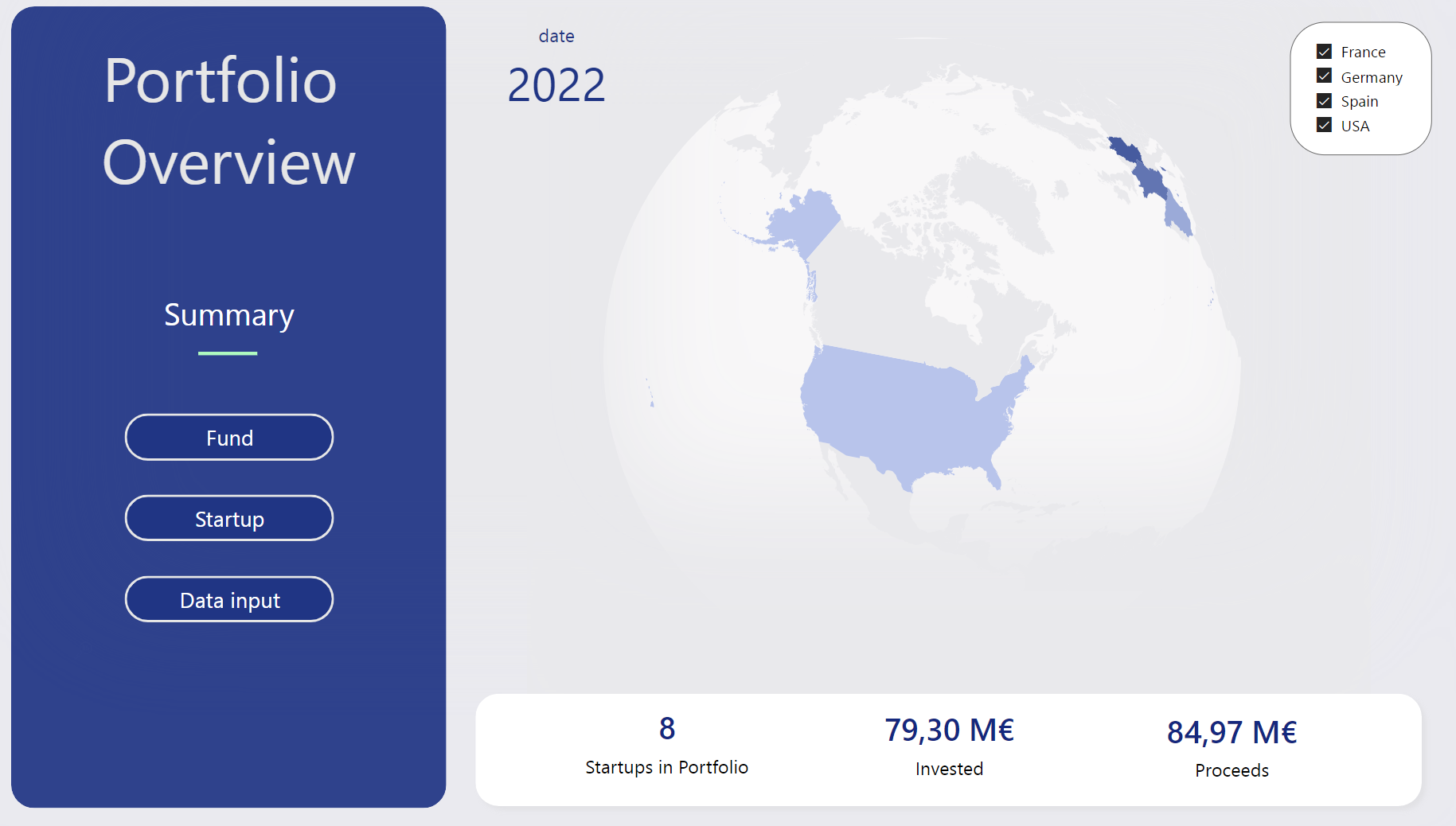 Visualise and analyse the return of your investment portfolio.
Cash-flow evolution, IRR, valuation multiples and debt ratios…
Your data is up-to-date, presented in a clear and an impactful way.
Our references in Business intelligence




F31 consultants provided us with real expertise in regard to Power BI.
They are a driving force in optimising the value of our real estate KPIs.
Our internal clients appreciate their ability to understand our needs and their efficiency in finding solutions to them, as well as the dynamism and warmth of this partner team.
We were keen to explore how Power BI could help us draw better insights from our portfolio data. The F31 team were a great partner in scoping our requirements and building a robust solution. The training course delivered to the team was efficiently structured in teaching key concepts, how to maintain and build onto our existing solution.
F31 has provided us with a solution for processing and analysing our sell-out data in the Travel Retail segment that is highly customised and tailored to our needs.
In order to achieve this result, they played very close attention to my team.